These extra-tough, recreational-boating marine fenders or buoys are perfect for boats, docks, yachts, sailboats, etc. They are made from high-quality marine-grade PVC and have a unique oval design that prevents the fender from rolling out of position. Their ribbed design on all sides adds also good extra strength and stability for resistance to punctures and tears. Fenders are easy to install and take off and it is really easy to store them in smaller craft. Fenders often come with inflator pump and inflating needles, so you can inflate one fender just in one minute. Meeting your needs in river currents, coastal tides, or lakeside restaurant.
Most Reliable Pontoon Boat Fenders/Buoys — Top Rated 2021
TOP Fenders/Buoys Comparison Chart
1. The Best Hull Gard Inflatable Vinyl Boat Fender [Taylor Made]
2. The Best Big B Inflatable Vinyl Boat Fender with Center Rope Tube [Taylor Made]
3. The Best Low Freeboard Boat Fender [Taylor Made]
4. The Best Tuff End Inflatable Vinyl Boat Buoy [Taylor Made]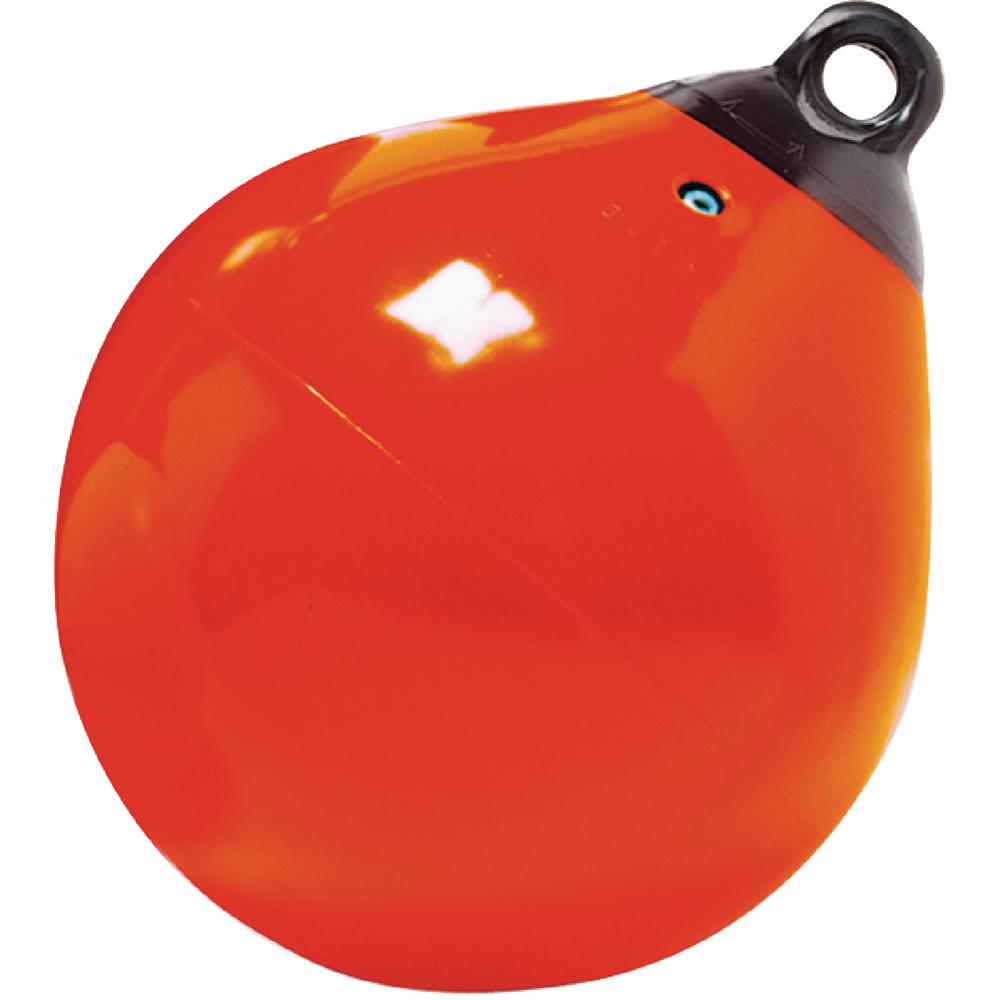 5. The Best Super Gard Inflatable Vinyl Boat Fender [Taylor Made]
6. The Best Marine Boat Buoy/Fender [Extreme Max]
7. The Best Vinyl Ribbed Marine Boat Fender for Bumper Shield Protection [Vivohome]
8. The Best Pontoon Boat Fender (Buoy)
9. The Best Boat Fender/Buoy (Dock-Side Bumper) [Dock Edge]
10. The Best Ribbed Marine Boat Fender/Buoy [Goplus]
Choose a Model of Pontoon Boat Fenders/Buoys:
Criteria Used for Evaluation. Fenders/Buoys for Boat, Sailboat, Yacht Pros and Cons
Overall, there are the most important things to consider when purchasing best marine pontoon boat fenders and buoys. Pay attention to the following unique features:
product's quality;
price;
Size;
Inflatablation and Deflatablation;
Durability;
Style;
UV and Corrosion Resistance;
etc.
How to Choose Boat Fenders and Buoys
One of the most basic questions about fenders is how to size them to fit your boat. One of the rules of thumb that we like to use is to look at the diameter of the fender and to choose a fender that has approximately one inch of diameter for every five foot of boat length. For example, take a six-inch diameter fender by about 15 inches long. This would be suitable for boats up to about 30 feet. Now obviously larger fenders will provide more cushion for your boat and may last longer, but as a general minimum, this idea of one inch of fender diameter for every five foot of boat length has served us pretty well. And remember when shopping for fenders, smaller boats should have a couple of fenders, while larger boats, say in the 40-,foot range, might want four fenders and even larger boats will need up to six fenders to protect them. Make sure you get a fender with a large-enough diameter. And again, we recommend one inch of diameter of fender for every five foot of boat length. And remember there are a whole variety of styles to suit your special needs, whether you need the spherical fenders for extra cushion or the flat fenders for more surface area. And remember, all of these fenders have an extremely good guarantee behind them.
Foam-Filled Fenders
There is sort of a variation on the whole concept of a fender. These aren't inflated fenders. These are actually foam-filled fenders, so they never need inflation and they never get popped and have to be replaced. In this particular case, these are made by West Marine, and you can tie them together. They're modular so that you can make as long or as wide a fender as you want by stringing them together using this piece of line in the pre-drilled holes. You can use this little piece of Velcro to hold them up if you like or you can use the blue line to also suspend them from your gunwale or from your lifelines. These provide not as much cushion, but they provide more surface area, so if you're in an area that doesn't have a lot of surge and you want to protect your top sides, these modular flat fenders are a good way to go.
Hull Gard fender from Taylor
It's a one-piece vinyl fender with two eyelets, one at each end so that you can either hang it horizontally or you can hang it vertically. These are available in a whole raft of colors and in a variety of sizes to fit nearly any boat. And the top, it has a little, like a soccer ball inflation valve here, which you can use a needle to inflate it with, and you want to have it just firm to the touch. You want to have enough cushion so that it can squeeze and protect your boat, not be too hard, but obviously not be so soft that it crushes all the way down. These fenders are an ideal utility fender.
Big B fender from Taylor Made
These are available in 10 different colors and four different sizes for boats all the way up to the 50- and 60-foot range. What makes the Big B fender unique is that it has a central hole which allows you to put a line through the middle of it, so once again, you can hang it horizontally or you can hang it vertically. And it's a very rugged way to attach it because the line doesn't pull out of the ends of it. It actually passes all the way down through a special channel that's molded into it. Like other fender designs, it uses an inflation needle to adjust the pressure so you can get just the right amount of cushion for your boat. Taylor makes a variety of specialty fenders for special conditions. This particular one has an interesting shape. It's designed for low freeboard boats where you don't have a lot of height to hang a tall fender. So in this case you actually sort of hang it on the gunwale of the boat. Tie a line from here to the interior of the boat, and it gives you the greatest amount of protection all the way up into that sensitive rail area where it's hard to get protection on most boats. So if you have, for an example, an aluminum skiff or something that has a railing on it where the fender would normally hang below it, this allows you to wrap the protection around the top of it. They're available in a whole variety of colors, and this actually has a little metal flake color to it, so it has some pretty interesting colors as well. This is the low freeboard fender from Taylor. Spherical fenders like this are common in the fishing industry and other commercial vessels. They provide the maximum distance away from the dock since they have this characteristic teardrop shape. This particular one is the Tuff End fender from Taylor. It has a softer vinyl material for the body of it and then a harder durometer material that's molded into it to attach to the eyes, so these are very, very rugged. Hence the name Tuff Eye. The valve is sort of an interesting design because it has two stages. You can actually stick an inflation needle into the center of it, but you can also spin it out using a Phillips bit, and you can inflate it with an air compressor so you can get the majority of the air in it and then you can top it off with an inflation needle. These are very, very rugged. They come in white or in orange colors, and they're ideal for larger vessels that want to have the maximum amount of protection against the dock. And incidentally, there is a cylindrical version of this as well that has two molded black ends in it. This is the Tuff End cylindrical fender, and it provides equal protection, just a different shape.
Super Gard fender
Another variation on the fender theme is the Super Gard fender. In this case, you have two molded eyes and these are really, really ruggedly molded. You're never going to tear these things out, and then a colored body. The ribs give a little extra protection, a little extra thickness to the fender so that it withstands abrasion well, and it of course is adjustable in inflation pressures, has a little adjustable needle valve right here. As I said, these are available in a whole variety of colors and in sizes so that they can suit boats up to the 60-foot range.
How To Make a Fender Board to Protect Your Boat
Fenders are great when you're coming alongside and for protecting your boat against the dock, but if you've got to tie up against pilings, they're pretty much useless. For that you need a fender board. Let's walk through the steps necessary to make your own board. It's simple, straightforward, and it won't take you long at all. I have an 8 foot board of pressure-treated lumber. It's an inch thick and 6 inches wide, and it's perfect for this. But before I do that, I've got to trim it to length. But I'm also going to round off the end to make it look neater and to make sure there are no sharp corners that could damage my boat or anything else. Now here's a handy tip: Because the board is supposed to be 6 inches wide but it's been planed, it's actually less. If you need to find the center of anything, if you just put your ruler across at an angle — in this case it's 6 inches — you get something that's easily divisible. You put a mark. You don't even have to worry about what the actual measurement is. And then we can use that, put our compasses on there and then use that to saw the radius. Next thing is to drill the holes, and they need to be a decent size hole because we're going to be using half inch line for this. I'm going to come in about 8 inches from either end, and then I'm going to come down an inch and a half. Now, obviously, you might wonder why the center of the hole is off center. Well there's a good reason for that: That is that by having it off center, there's more weight below the line than there is above, so it will hang nice and vertically. These spade bits are great for cutting a hole quickly, but they do tend to tear out the surface of the wood. What you need to do with this is drill through until we just start to come through the back side. Flip it over and then drill from the other side, and that prevents breakout. So, we're almost done. After we've drilled the holes, I'm going to use a piece of half-inch line. I'm using about 10 feet. It depends on your boat. And there are two pieces — one on each end. You poke it through the hole, and then we just make it off with a bowline. If you want to be really fancy, you could splice this on there, but it's not necessary. We'll put one on the other end and we're all ready to hang it on the boat. There you have it. It took me about half an hour to make that board. I'm just going to tie it off to the handrail, and as you can see, it protects me against this piling. A fender would not do that.
How to Hang Boat Fenders for a Hurricane or Storm
We all know that when a hurricane is forecast, the best place for your boat is actually out of the water, tied down securely on the hard. But if you can't do that, and you have to leave it in a slip, we need to make sure that the boat is securely tied and then have plenty of fenders out, so that if it does contact the dock the boat is going to be well protected. So today, I'm going to show you how we protect the boat using fenders. We need plenty of fenders, and we need to make sure that they're placed at the widest part of the boat, which is usually the midsection of the boat. We want lots on both sides. On this side, we're worried about it contacting the dock, and I've got another boat on the other side, and I want to make sure that if this boat moves over, it's not going to hit the other boat and do a lot of damage to there. So we want fenders on both sides, and we have an equal amount on both sides. Ordinarily, when the weather's settled and I come into a marina, it's quite acceptable just to tie a fender to the handrail. This is pretty solid; this is solid teak. And there's a fair bit of support for this. But when the weather is going to be bad, we can't do that. So, rather than attach it to the handrail where it could break, much better to attach it to the base of the stanchion, or even better yet, a cleat if you have it. I've just removed this from the handrail because as I just mentioned, it's not the best place for it. So I'm going to reposition this by tying it to the base of this stanchion. And the knot I use for this is a clove hitch. If we just leave the fender, it's liable to waggle around and it could bounce over the dock or the rubrail of another boat, and it won't do any good like that. So instead of that, we extend the line out the bottom as I've done here, and then on the end of that, I've got a gallon milk jug full of wet sand and it'll keep the fender hanging vertically even if it's very windy. Fenders on their own often aren't a great solution because if there's a piling in the way or some other obstruction, the fender is just going to pop over and go around it. A much better idea is something like this. I've just made a fender board that have some 6 by 2 and a couple lengths of rope. And we're going to attach that to the boat. Now that I've added fenders to both sides of the boat, I know that my boat will be well protected when the bad weather does arrive.
Let's go over some frequently asked questions about Fenders/Buoys.